Home
RedJeepClub.com


Toys Tools RedJeepClub.com





.
"Leather Lambskin Wallet Bi-fold 104C"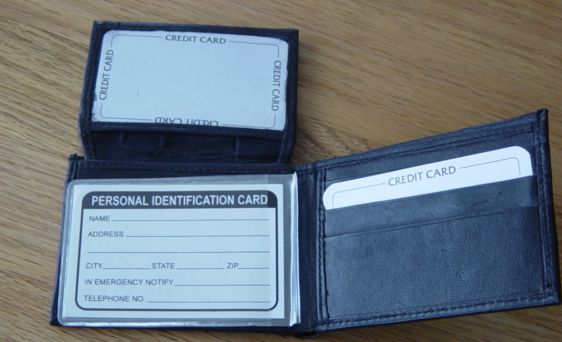 You're bidding on one nice leather lambskin wallet. These are brand new in factory sealed packing. They don't include a box they are sealed in a plastic wrapper and are all new.
Details:
High quality, Genuine soft black lambskin leather
Three different panels with 3 credit card pockets per panel nine total.
The left side has a flip up open flap with a clear window for a drivers license.
A plastic Insert for pictures in the middle section holds 8 pictures.
The large area for dollars bills has 2 sections.
Hand Crafted.
Sturdy construction, yet Lightweight.
Compact Measures 3" by 4' x 3/4" thick
Fast Shipment
RETAIL PRICE: $14.99 each or more.

Buy it now for $6.99

Nice soft Lambskin leather Bi-fold wallet!!
Great for a a present, or to upgrade your own wallet. These are not specifically men's or womens wallets. I would probably describe them as a man's wallet that fits very nicely in your back pocket, but so far I have sold more of them to women than men. Great wallet for your kids, or even your pets, why not at this great price.
These are a nice design made in India. You won't be disappointed in the size or quality.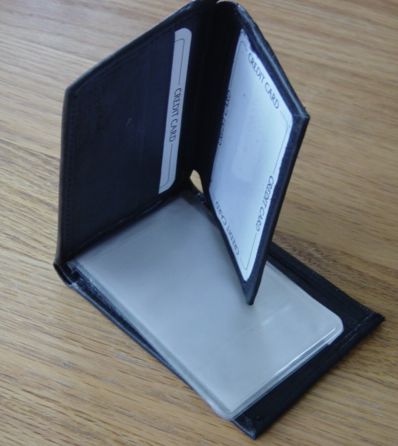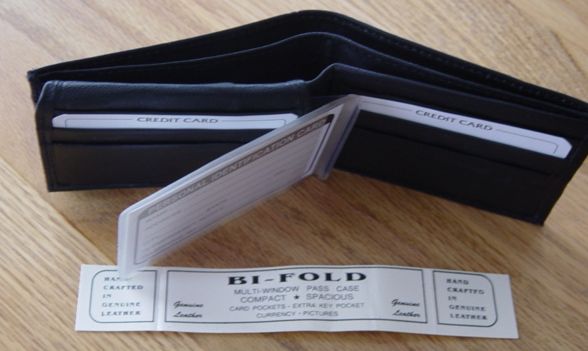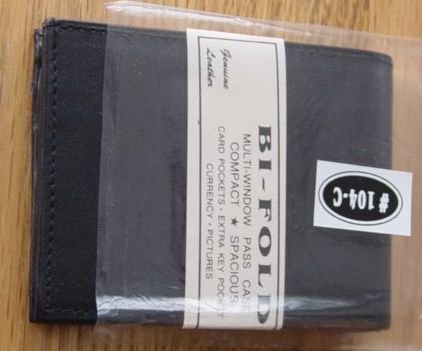 Payment Information:
I accept the following payment methods:
PayPal, Cashiers Checks, or Money Order
The wallet will be shipped the day payment is received. I will pack them in either a small box or a padded envelope, so you will receive it in great shape.
Payment must be received within 7 days of auction end.
Use PAYPAL FOR FASTER SHIPPING.
Shipping:

Shipment via USPS or UPS. Items will ship within 24 hours of payment.
Buyer to pay shipping cost of $3.00 for first item. Insurance is an additional $1.30 up to $50.00. I have shipped many things and never had any problems, please bids with confidence.

---
Home
.
NOTE: My email address is shown here in the picture with my First Jeepin Dog. I had to put it in a picture so I wouldn't get so much spam email.
If you have questions please email me.



Copyright © 1999-2007 RedJeepClub.com and RedJeep.com, and RedJeepBooks All Rights Reserved.
All artwork, logos, and the names RedJeepBooks, RedJeepClub.com RedJeep.com are trademarks of and RJC Enterprise. Jeep is a registered trademark of DaimlerChrysler.