Home
RedJeepClub.com


Toys Tools RedJeepClub.com





.
"Six Wine Glass Charms Harmony set."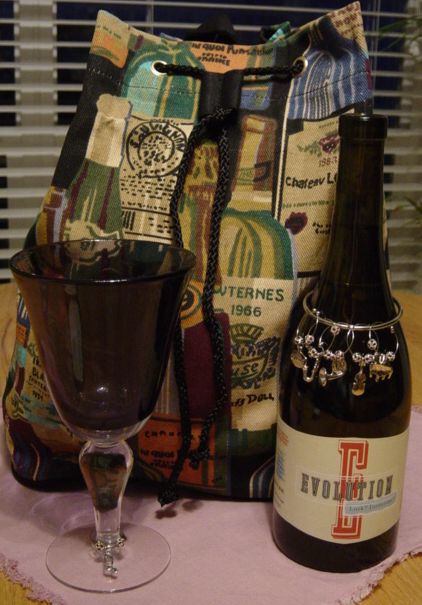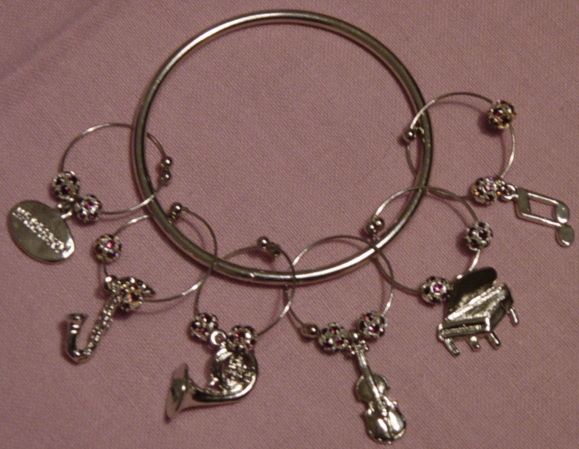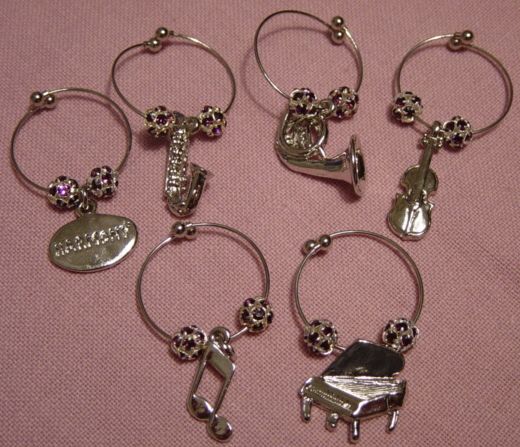 Know someone who loves to Entertain? This set of 6 Music theme charms, will add elegance to any event! Use them on any thin stemmed glass, like water goblets, champagne, wine, martini and margarita glass stems- also tea cups, coffee and beer mug handles. The set of beautiful charms are as follows: A saxophone, a French Horn, a Piano, A violin, a musical note, and a little tag that says Harmony. Each charm has two purple glass beads on either side of the charm.
Details:
Six different Charms.
A nice large ring display the charms around a wine bottle
A nice little tin to store the charms and ring in.
Compact Measures 3" around.
Fast Shipment
RETAIL PRICE: $14.99 each or more.

Buy it now for $9.99
"Wine Collection Patterned Tote"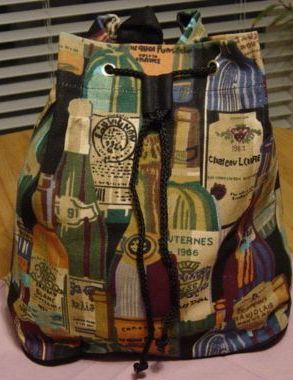 You're bidding on one Wine Collection Patterned Tote. These are brand new neatly packaged in factory sealed poly bags.
Details:
These Classic Totes are great for the Spring Shopper or they make great Gifts stuffed with wine items.
This tote is great for caring your wine, food, blanket, books, etc to where ever you want to go.
Very Popular Item this Spring!
Tote is made of Heavy Canvas, Rich deep colors so tote will stay nice looking for a long time.
Black drawstring that's held in with metal rings.
Tote has two canvas shoulder straps.
Nice rectangle bottom so it will stand up.
Size 15" X 12".
Tote is light weight and easy to ship.
Retail value- $20.
wine bottle, napkin, or wine charms not included. Please see my other auctions for wine charms.
view of tote bottom.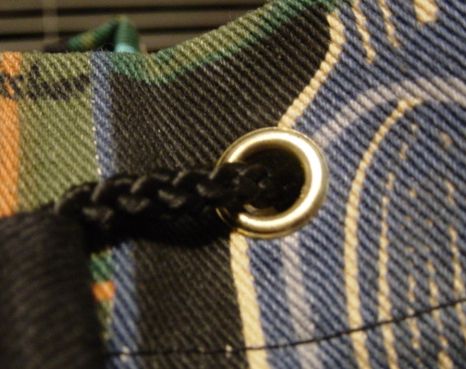 durable metal rings at the tote opening for drawstring to go through.
Buy it now for $16.99
Payment Information:
I accept the following payment methods:
PayPal, Cashiers Checks, or Money Order
The wallet will be shipped the day payment is received. I will pack them in either a small box or a padded envelope, so you will receive it in great shape.

Use PAYPAL FOR FASTER SHIPPING.
Shipping:

Shipment via USPS or UPS. Items will ship within 24 hours of payment.
Buyer to pay shipping cost of $3.00 for first item. Insurance is an additional $1.30 up to $50.00. I have shipped many things and never had any problems, pleas e bids with confidence.
Contact info:
Please contact me with any questions or comments:
My email address

---
Home
.
NOTE: My email address is shown here in the picture with my First Jeepin Dog. I had to put it in a picture so I wouldn't get so much spam email.
If you have questions please email me.



Copyright © 1999-2007 RedJeepClub.com and RedJeep.com, and RedJeepBooks All Rights Reserved.
All artwork, logos, and the names RedJeepBooks, RedJeepClub.com RedJeep.com are trademarks of and RJC Enterprise. Jeep is a registered trademark of DaimlerChrysler.