.
Harley Davidson Motorcycles
Harley Davidson FXDL Dyna Lowrider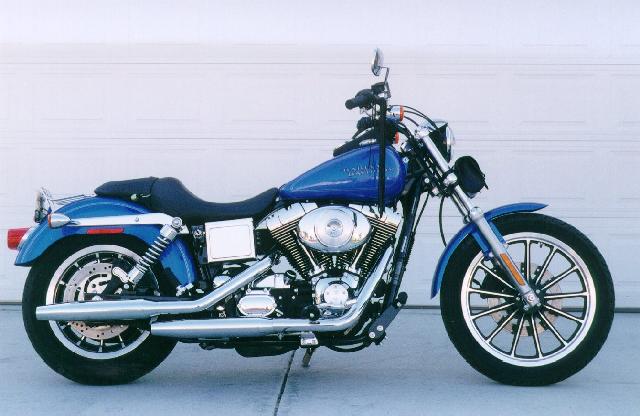 Pictured herea 2002 Harley Low Rider. Ohhhh Yeah.

Harley Davidson FLSTF Fat Boy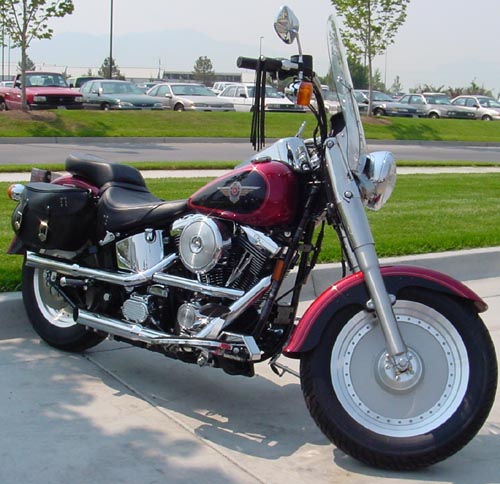 Pictured here is my new baby.
Details:
Pictured here is a 1999 red/black Fat Boy. Getting her ready for the Sturgis rally. Up, we are headed to Sturgis will everyone else on the planet. Can't wait. For more information about sturgis check out the main Sturgis Rally Page.
Modifications:
Screaming Eagle pipes
Detachable Windshield
Chrome Gas caps, shifters, foot pegs, and a few other do dads.
Leather Harley Davidson Saddle Bags
Short sissy bar.

Coming Soon:
Miles Just get on it and go. Then maybe later we will add some more bits.

Click on these pictures and movies to see the pretty little ladies up close and personal.


| | |
| --- | --- |
| | My Harley 1999 Harley FLSTF Fat Boy |
| | Rick's Heritage Springer Harley |
| | Both bikes |
| | Both bikes again |
| bike1.mpg | Head out on the highway! (in MPEG format) |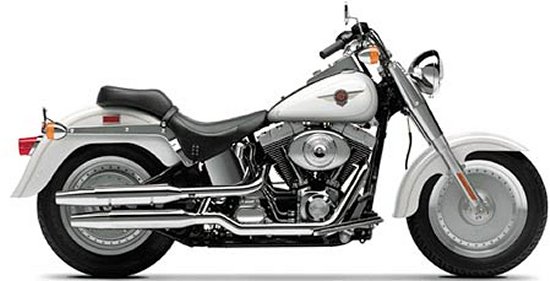 Pictured here is a stock 2000 Harley.
Listed below is a great selection of Harley Davidson Books. They range from custom Motorcycle books to The Great history of the Harley Davidson Motor Company.




---
RJC Home | Members | Official Spokesman
If you like this site or found it helpful please consider a donation.

Copyright © 1999-2011 RedJeepClub.com. RedJeep.com All Rights Reserved. All artwork, logo, and the name RedJeepClub.com, RedJeep.com are trademarks of RJC Enterprise. Jeep is a registered trademark of DaimlerChrysler.
NOTE: My email address is shown here in the picture with my Jeepin Dog. I had to put it in a picture so I wouldn't get so much spam email. If you have questions please email me.