.
Lifted Jeep Pictures
Proud Members of the Red Jeep Club. Submit your picture and story. I will add you to these famous pages. Each page shows details and pictures of some of the best looking and working Jeeps. Check out the details and build your Jeep to match, then send your pictures this way. Or if you have a nice write up of something very serious and cool you have built on your rig. Please send it my way and I will make you famous.
Jeff VanCleve is loving his Red Jeep Wrangler YJ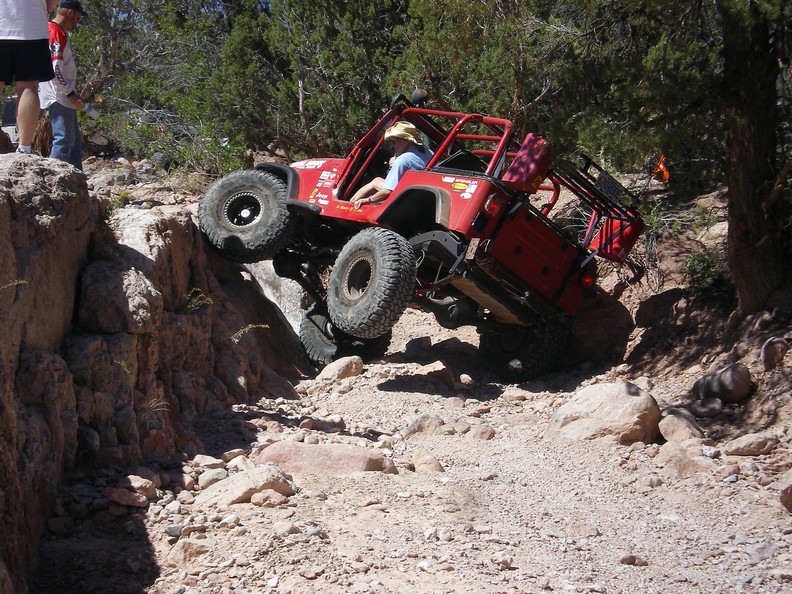 Hello, my name is Jeff VanCleve and I, along with my girlfriend Emily, would like to become members. Attached are a couple of pics of our Red Jeep. :) As members of the U4WDA, we attended the Summer convention in Richfield and had a great time! I look forward to hearing from you and we are excited about your club!

Thanks Jeff, Welcome aboard!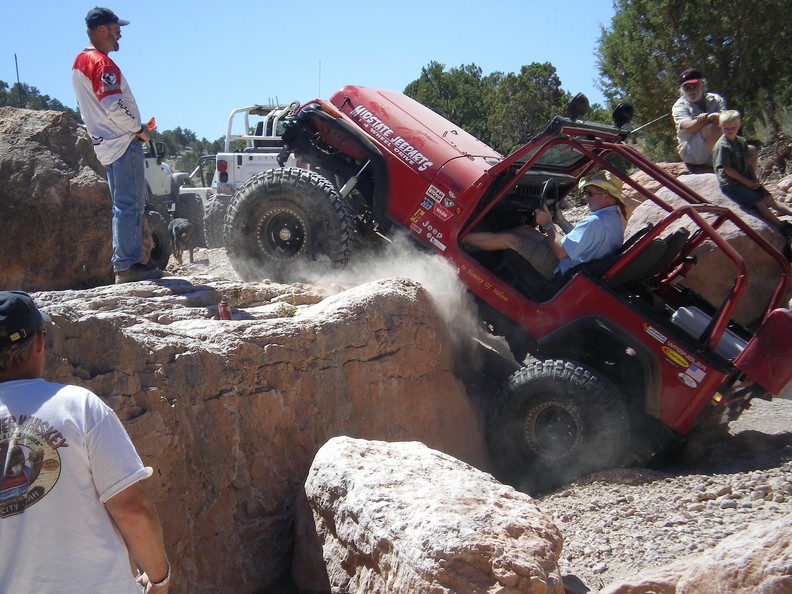 This pictures shows Jeff's Jeep Wrangler getting a bit serious about Jeeping. I am thinking this is one of the more fun Trails in Richfield Utah.

1992 Wrangler
SOA with 2 1/2" Black Diamond Springs
AGR Rock Ram Hydraulic Steering
Full size Ford high pinion dana 44 Front end, 5.38 gears, ARB Locker,
High-Steer Kit
Full size Ford 9 inch rear, 5.38 gears, Detroit Locker
Skyjacker 5th Link Track bar
37" Goodyear MTR's on 15X10 Beadlock wheels
custom drive shafts
Full roll cage
Warn winch
High lift jack
etc., etc.
---
RJC Home | Members | Official Spokesman
If you like this site or found it helpful please consider a donation.

Copyright © 1999-2011 RedJeepClub.com. RedJeep.com All Rights Reserved. All artwork, logo, and the name RedJeepClub.com, RedJeep.com are trademarks of RJC Enterprise. Jeep is a registered trademark of DaimlerChrysler.
NOTE: My email address is shown here in the picture with my Jeepin Dog. I had to put it in a picture so I wouldn't get so much spam email. If you have questions please email me.