.
Lifted Jeep Pictures
Proud Members of the Red Jeep Club. Submit your picture and story. I will add you to these famous pages. Each page shows details and pictures of some of the best looking and working Jeeps. Check out the details and build your Jeep to match, then send your pictures this way. Or if you have a nice write up of something very serious and cool you have built on your rig. Please send it my way and I will make you famous.
Karl is loving his new Jeep Wrangler Rubicon TJ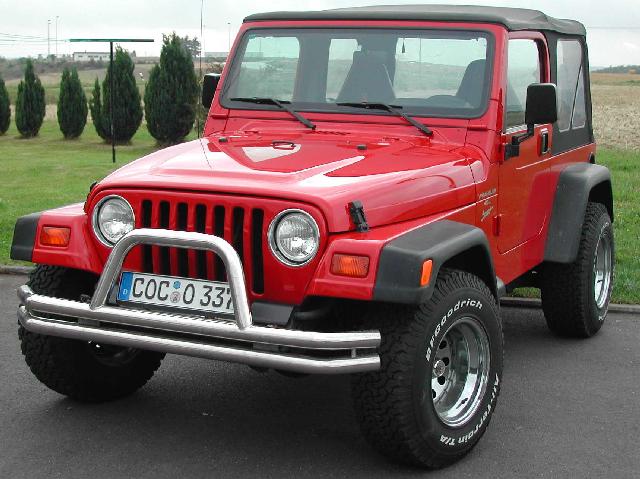 This Jeep is Karl's from germany.
This is a real international Jeep, We didn't airbrush that cool license plate in it was issued by the German government.

Karl is from Germany and likes the idea of a special club, for red Jeeps, (Don't we all) especially since Karls has always had red Jeeps. Six since he was 18.
Karl's plans some serious upgrades to his TJ Jeep a Ford8.8 axle swap, locker installation in front as well as lift and tire size adjustment. This TJ picture shows the Jeep when Karl bought it and the other one shows Karl's CJ2A on a X-mas greeting card, both -- of course--- RED.

Thanks Karl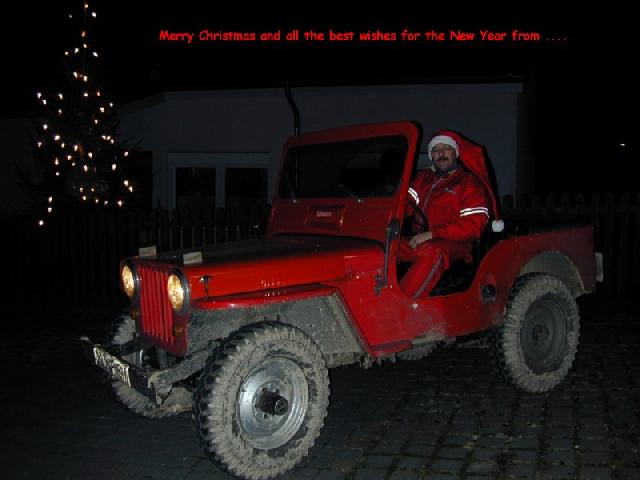 This pictures shows Karl's CJ2A on a X-mas greeting card. Excellent!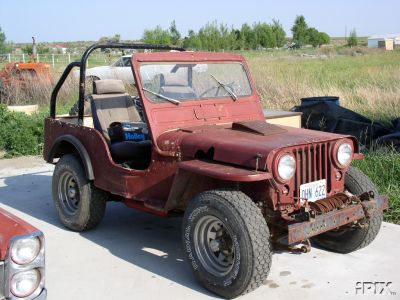 Hey folks, Karl is at is again, Here a note he just sent, He is the most serious International Jeep collector I know. Way to Go Karl!
Hallo Ian, this is the red Jeep man Karl from Germany again. I just want to send a picture of my new project, a "red" Jeep from Oregon which I recently bought via Ebay. I haven`t seen it in original yet but I hope that I can pick it up during August somewhere I`m planning on either bring it home to Germany this year in order to restore it this winter, or leave it in the states to drive the Rubicon or Moab Easter Jamboree as my 30est Jeep anniversary next year. Take a look at the attachment and let me know what you think!! I will be sending some more pictures of my TJ which is almost finished, during this week. Have a nice day, Karl
---
RJC Home | Members | Official Spokesman
If you like this site or found it helpful please consider a donation.

Copyright © 1999-2011 RedJeepClub.com. RedJeep.com All Rights Reserved. All artwork, logo, and the name RedJeepClub.com, RedJeep.com are trademarks of RJC Enterprise. Jeep is a registered trademark of DaimlerChrysler.
NOTE: My email address is shown here in the picture with my Jeepin Dog. I had to put it in a picture so I wouldn't get so much spam email. If you have questions please email me.