Lifted Jeep Pictures
Proud Members of the Red Jeep Club. Submit your picture and story. I will add you to these famous pages. Each page shows details and pictures of some of the best looking and working Jeeps. Check out the details and build your Jeep to match, then send your pictures this way. Or if you have a nice write up of something very serious and cool you have built on your rig. Please send it my way and I will make you famous.
Paul Hansen 2006 Jeep Wrangler Rubicon Unlimited TJ
---
Paul has just stepped up to the palce with this fancy new Jeep Wrangler Rubicon Unlimited. This Jeep is built and ready for hte trails. Paul is no stranger to Wheeling he has been diggin in a 1979 Jeep Red CJ-5. But with this Jeep he has graduated to a very capable Rig with Heat and AC.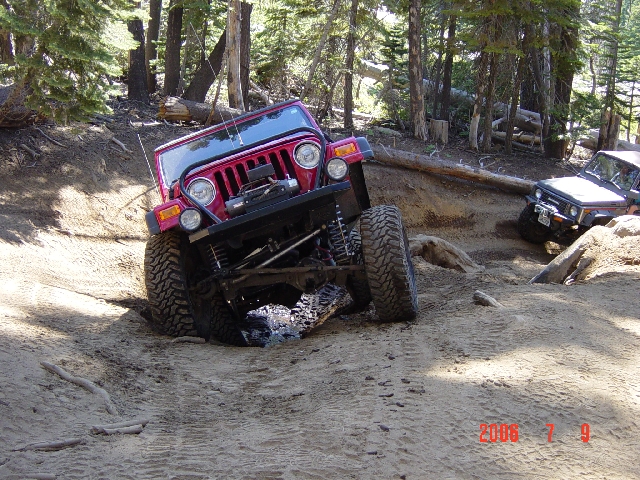 Here we are trying to get Paul to pop a Wheelie coming out of the Mud hole, it almost happened.
Engine- 4.0L Straight Six.

Mods: Dana 44 front and rear, ARB's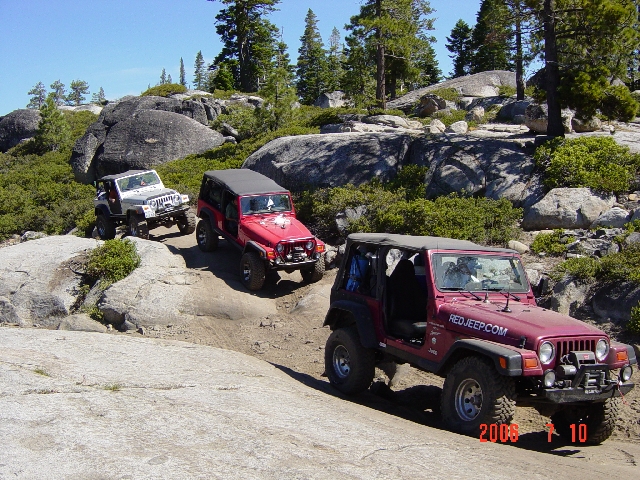 Transmission- Jeep 4 Speed Auto Tranny.

Transfer Case- Jeep NP 231.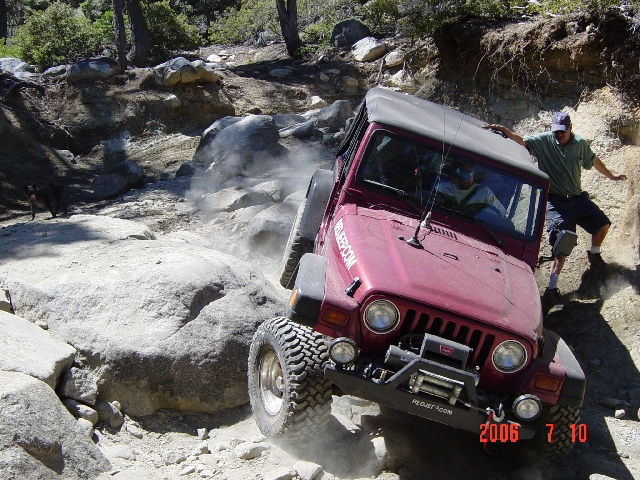 This is technically not Paul's Jeep, and I know this is a Paul about Paul's Jeep, but notice the Guy doing the "Oh No!! I need to run like the wind here", that is Paul. He was standing by hoping I did rol over as I missed the line on this on in the Big Sluice on the Rubicon trail.

Axles- Dana 44's custom installed in both the front and rear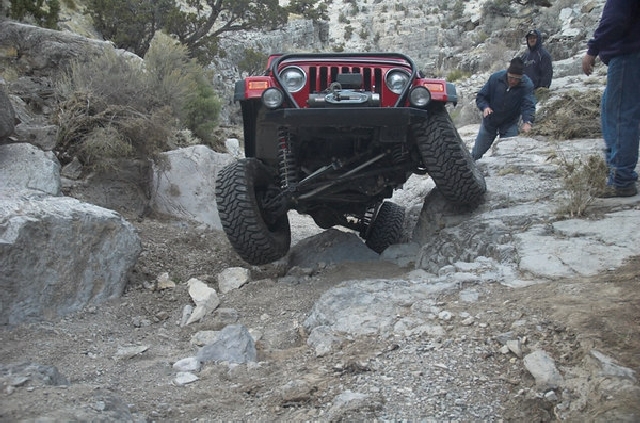 Now this shot in Cat Canyon in Delta Utah, show what that Rubicon is made of.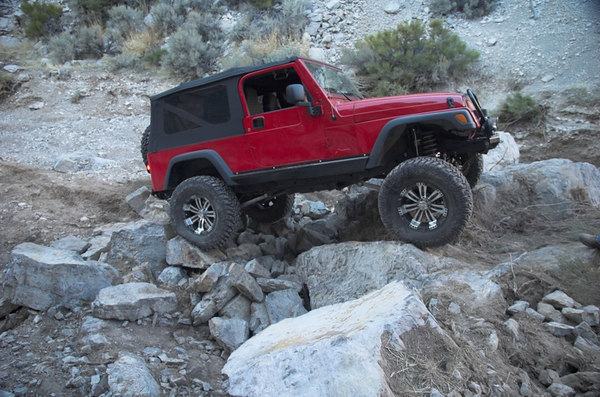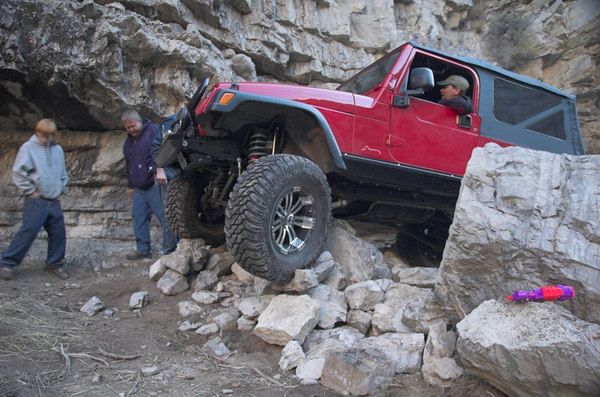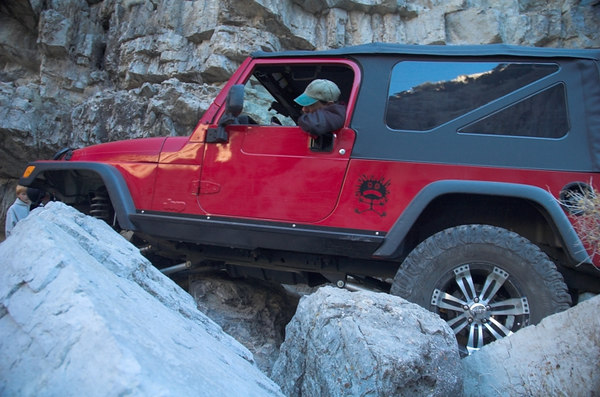 Suspension- 4 inch Custom Long Arm Lift kit.

Tires & Wheels- 35 inch Rubber on nice new 17 inch rims.


---
RJC Home | Members | Official Spokesman
If you like this site or found it helpful please consider a donation.

Copyright © 1999-2011 RedJeepClub.com. RedJeep.com All Rights Reserved. All artwork, logo, and the name RedJeepClub.com, RedJeep.com are trademarks of RJC Enterprise. Jeep is a registered trademark of DaimlerChrysler.
NOTE: My email address is shown here in the picture with my Jeepin Dog. I had to put it in a picture so I wouldn't get so much spam email. If you have questions please email me.